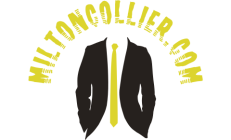 The New World of Freight Brokering
Mr. Milton L. Collier CEO, Business Owner, Author, Retired Military Veteran, graduated from Strayer University with a Bachelor of Business Administration and Business Management Degree. 
The CEO | Owner of TranMazon an Amazon Delivery Service Partner with approximately 200 Employees. ​
Mr. Collier has been truly fortunate in his life and career, his goal is to share his knowledge with other individuals on how Continue Professional Development (CPD) Training and Courses have helped him in his successful life journey.